Madera Elementary: A Civic Leadership Academy
Madera will develop thoughtful citizens and empower young leaders
to become active members in their school, community and government.
Recipient of Civic Learning Award of Merit
Madera earned the California Department of Education Civic Learning Award of Merit. The Civic Learning Award for public schools is co-sponsored by State Superintendent of Public Instruction Tom Torlakson and California Chief Justice Tani G. Cantil-Sakauye. They recognize and value the important role of public schools in preparing students for participation in our democracy, and have a partnership to support civic education in California. The awards are designed to both celebrate successful efforts to engage students in civic learning and to identify successful models that can be replicated in other schools.
Madera Messenger
Read the weekly Madera Messenger for important dates, news, events and reminders. It's emailed to families each Wednesday at 8:30 A.M. using our Blackboard Parent Link system. If you have not received it, please check that we have the correct email for you on file and/or check your SPAM folder.
School of Choice Forms
All School of Choice forms can be found here on the SVUSD district site.
Open House and School of Choice Night
Thursday, February 15th, 6:00 P.M. to 7:30 P.M.
School of Choice Presentation: 6:00--6:20 P.M. in Computer Lab
Art Show: 6:00--7:30 P.M. in MPR
Class Walk Throughs: 6:30--7:30 P.M.
Six Flags Read to Succeed Program K-6
Reading logs are due February 23, 2018!
Report Cards Available January 9th
Report cards will be published on Tuesday, January 9th, on Aeries, our student information system. You can read them online or opt to print them to make it more reader friendly.
Aeries Link: http://www.simivalleyusd.org/aeriesportal
If you have never logged on to Aeries before, you will need an access code. The office can tell you over the phone or respond to your email with the code. Please note the office is closed December 21 and reopens on Monday, January 8th.
Families are encouraged to log on to Aeries regularly to access teacher gradebooks and check student progress. Many teachers send classwork and assessments home weekly and families are encouraged to review these materials with their child.
Amazon Smile Supports Madera
This link will take you directly to smile.amazon.com to support the Madera PTA.
Amazon will donate 0.5% of the price of your eligible AmazonSmile purchases to Madera PTA whenever you shop on AmazonSmile.
Breakfast Service at Madera
Madera offers breakfast service from 7:35 a.m. to the warning bell. Breakfast costs $1.50. Reduced price is $0.30. Paper menus will be sent home once a month and can also be accessed here: http://simi.healtheliving.net/
Lunch: $2.75
Reduced Lunch: $0.40
School Safety
The Big Yard and Kinder Yard open at 7:30 a.m. with campus supervision. Please use caution with our parking lot and protect all of our Mustangs! School dismissal is at 2:09 p.m. and students must be picked up promptly. Please drive slowly and yield to pedestrians.
The back lots are for parking, please do not use them for drop off or pick up.
Accelerated Reader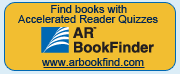 Find Madera on Facebook
Madera PTA on Facebook